An island is a wonderful addition to any kitchen. It can fix potential space and functionality problems while adding some more style to your kitchen.
The most important thing to keep in mind is that your kitchen is a unique size, so your island should be too. A premade island won't naturally fit your kitchen's size or style. A custom island will cost a little bit more, but the return on investment is worth it. Let's dive into the benefits of a custom kitchen island.
Add appliances
A custom kitchen island allows you to add any appliance that's missing or struggling in your kitchen. This could be a sink, garbage disposal, trash compactor, dishwasher, or even a wine fridge - a kitchen island can be your kitchen's swiss army knife.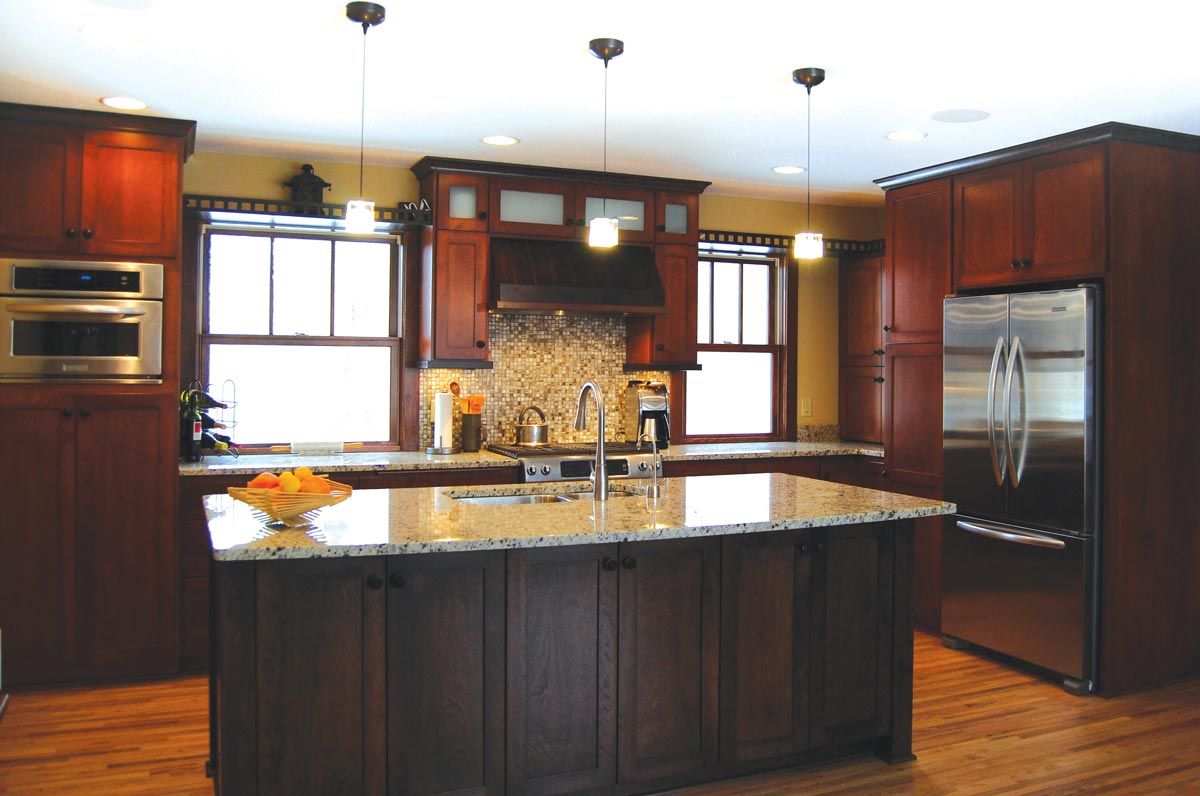 Improve your small kitchen
A custom kitchen island offers more kitchen storage. You can put your crock pots, trash can, pots, pans, anything your heart desires. If your small kitchen can barely fit a dining table, you can free up space by eating at your island.
Customize it for your functionality
Customization will ensure you get the most of the new kitchen space. For example, if you need more cooking space, you can add a cooktop to your island. Perhaps you need more food preparation space? Consider making the countertop out of butcher block for chopping; that's a lot of space for chopping! If you love to bake, you can make your island out of marble or granite for dough preparation and extra counter space.
So many styles
A custom kitchen island is designed to fit your kitchen's style. The color, finish, material, and function are completely up to you. A premade island isn't designed specifically for your kitchen. You can have rounded edges on your island if you have clumsy adults or little children. You can add a wine holder, a small bookcase, or a new place for your trash bin.



Design your own kitchen island with the experts at Christian Brothers Cabinets. Our superb craftsmanship and customer service will ensure you will get a one of a kind island that's perfect for your kitchen. Give us a call about your ideas today!