Wondering how much new cabinets cost? There are four main cabinets options to choose from.
For this article, we are going to mostly refer to kitchen cabinets, since they are on of the most sought after cabinets. Enjoy our cabinet cost guide! We hope it answers all the questions you may have about cabinets and custom cabinetry.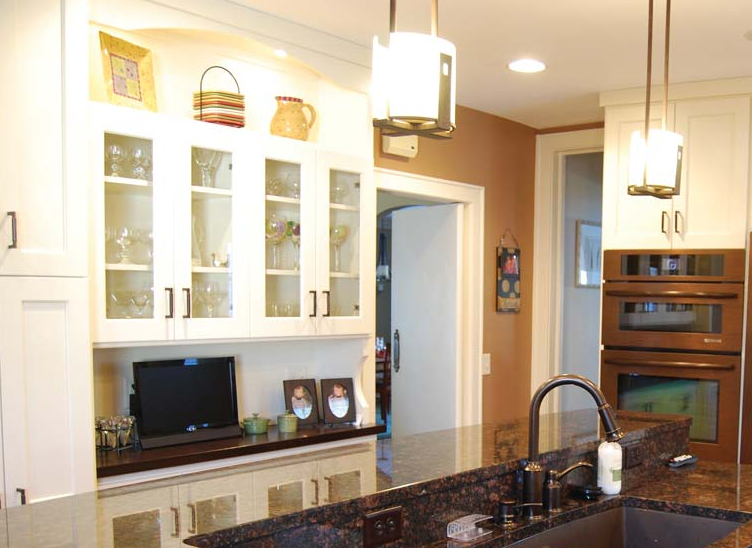 Cost of custom cabinets
The cost of custom cabinets varies depending on the size of the room and the materials you choose.
The area you live (pricing can vary).

The amount of cabinetry you need.

Types of wood: maple, oak, cherry, walnut, mahogany, etc.
What you want in the cabinet - one shelf, two, a lazy susan, etc.

The type of finish for the cabinet - natural, painted, stained, distressed, etc.
Average cost of custom cabinets: $10,000 and up
Like anything customized, the more bells and whistles you add the higher price. Basic custom cabinets will be on the lower end of the cost spectrum while cabinets with rare wood, spice racks, and glass front doors will cost more.
Why are custom cabinets so popular?
The reason why custom cabinets are so popular is because they help you get the most out of your room. Custom cabinets range from $100 to $1,500 per linear foot depending on the characteristics of the cabinets. Keep in mind this is a vague term used in the cabinet industry. Contact a custom cabinetry company for the best estimate of price.
Custom cabinet options: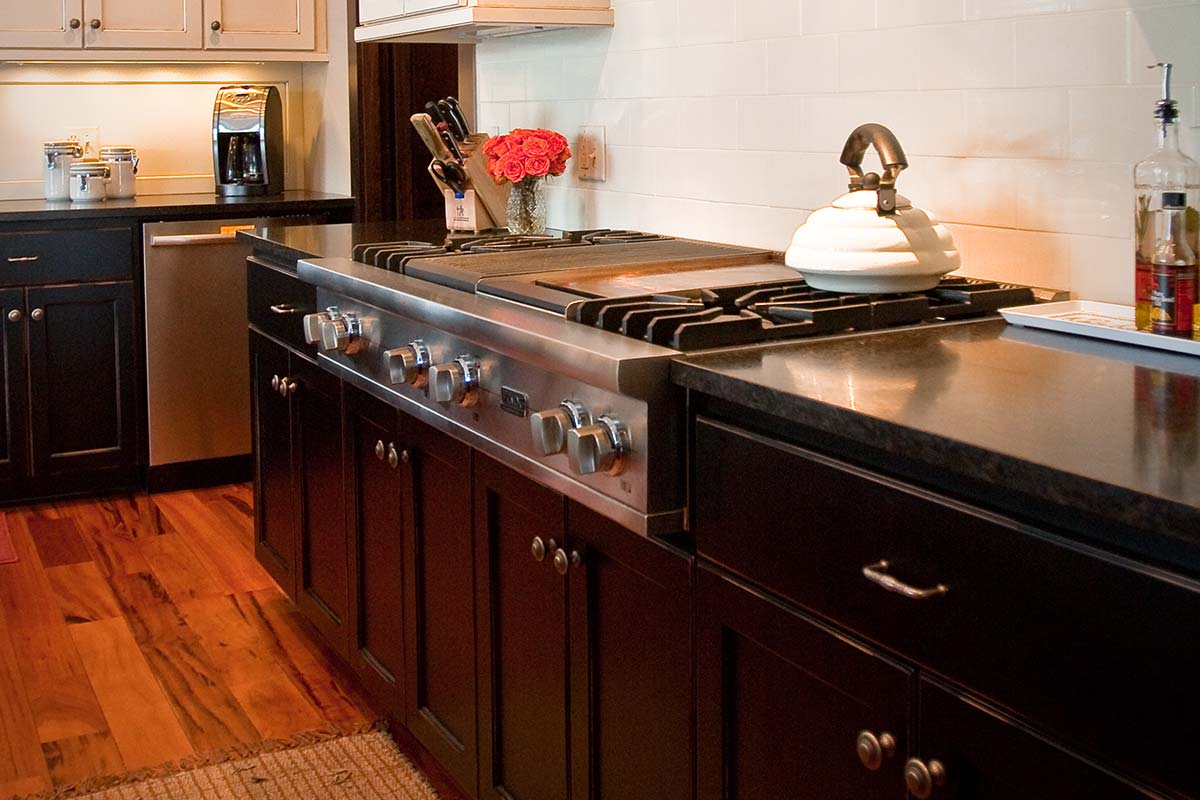 Lighting in or under cabinetry

Glass doors

Rollout shelves

End panels

Lazy susans

Dovetail drawers

Spice racks

Outlets in cabinets

Towel warmers

USB plug ins

Crowned molding

Pantries

Cedar lined

Vent hoods

Appliance panels

And more… just ask!
Custom cabinets are one of the wisest investment you can make.
How to find the exact cost of your custom cabinets
No two custom cabinetry projects are the same. The best way to find out how much you custom cabinets will cost is to contact a local company for a free quote. Tell them everything you want in your cabinets and the room's specification. They should be more than happy to help you. Click here for a free quote from us.
Cost of painting your old cabinets
Some people paint their cabinets as a DIY Project. This can work if you don't mind keeping the same exact cabinets. Painting your cabinets is a bit harder than you may expect, it is a multiple day project. You need to properly uninstall the hardware, clean the wood, sand, prime, and paint like a pro. At the end of the process, the room will look different, but you will still have the same old cabinets.
Average cost of painting your cabinets: $300 - $1000
Most homeowners spent around $300 to $1000 when painting their kitchen cabinets. This will vary depending on the amount of cabinets you have and the amount of supplies you buy (brushes, prime, paint, sanding equipment, etc.).
Cost of stock cabinets
Stock cabinets are cheap and mass produced. They are often poor quality and quick to deteriorate/break. These cabinets have set specifications, so they can leave some awkward spaces in your room. You might think you are saving money when purchasing these cabinets, but they aren't a great long-term investment for your home.
Average cost of stock cabinets: $3,000 - $10,000
The $3,000 dollar area is for two sides of stock cabinetry for a small 10X10 kitchen. Stock cabinetry costs about $60 to $300 per linear foot. Keep in mind "per linear foot" is a vague term used in the industry. Get the cost of the stock cabinet you want and your room's specification to get a decent idea of cost.
Cost of semi-custom cabinets
Semi-custom cabinets are mass produced like stock cabinets. The only difference is you can alter the cabinets a bit: colors, material, and door style. Choosing multiple upgrades will add up quickly. If you keep getting high estimates for the styles you want, then you should consider fully customizing your cabinets instead.
Don't be fooled! Choosing a lot of upgrades (appliance panels, special wood, lighting) for your semi-custom cabinets can end up costing more than custom cabinets.
Average cost of semi-custom cabinets: $5,000 - $30,000
Very basic (or not really customized) semi-custom cabinets will start somewhere around the $8,000 area. Semi-custom cabinets usually range from $150- $900 per linear foot. Keep in mind "per linear foot" is a vague term used in the industry. Contact a semi-custom cabinet company for the best price estimate.